Automation

Swing gate operators

Sommer

Twist XL 24V
1634V000
1892V000
Twist XL 24V
( Sommer )
Advantages of Twist XL swing gate operator
completely maintenance-free
long lasting stainless steel components, longer durability, no rust
anodised aluminium, extremly good protection, even in extreme climatic conditions
SLS - Security-Locking-System: emergency release can be locked and unlocked regardless of the gate position and offers security , e.g. power failure
smooth travelling arm due to spring supported threaded spindle
regulated soft run in ramp form, without power loss
easy to use
suitable for gates opening to the left and to the right
duty cycle: approx. 22 gate movements per hour (in case of max. size and weight)
Swing capacity: 460 mm, full operation angle max. 112°
optimum adjustment for each gate
for gates up to max. 5.0 m width
for gates up to max 500 kg weight
no tool for emergency release necessary
accident preventon by means of automatic supply deactivation
connections: light barriers (photo cell), warning light, electronic lock, safety edge (only with external evaluation processor unit), TorMinal, etc.
Comprising:
gate operator without control unit (#3280V000)
separate ordering: DTA-1 control unit (#3282V000) with radio receiver and 4-command transmitterl (#4020V005)
Cotrol unit : DTA 1 24V
Ask a question about this product
Vendor Information
Twist XL 24V (3,05 MB)
Twist XL 24V manual (2,98 MB)
---
You may also be interested in this/these product(s)
Last Updated: 2019 February 19, Tuesday 08:36
Your Cart is currently empty.
---
Ecotor garage door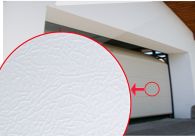 Ecotor leather garage door
King Gates ROLLS

King Gates ROLLS ...
Ecotor garage doors

Ecotor garage door with Renolit foil
King Gates JET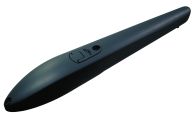 King Gates JET ...
Ecotor garage door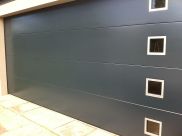 Ecotor garage door
BFT Botticelli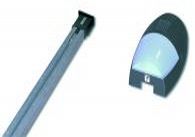 BFT Botticelli garage door operator ...
Ecotor garage door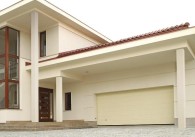 White sectional garage door
BFT BGV Barriers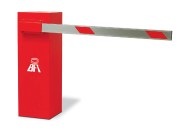 BFT Moovi Barriers ...
EuroHolz garage door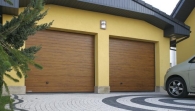 Made of wood ...